Blog
How to Select Colors for Your Condo or HOA Properties (With Color Visualizer🎨)
Selecting the right colors for your condo or homeowner's association (HOA) properties can be challenging if you don't know what to look for, consider and evaluate. 
Our team of painting, coating and repair professionals have been working in the condo and HOA space for decades and understands the unique nuances that go into choosing the right color, including:
Color Selection Guidelines: The process a Board of Directors uses to select colors that are approved for use.
Color Scheme: The combination of colors that a Board of Directors selects for the exterior of their properties.
Color Finishes: The final coatings that help protect paint on the exterior of each property.
To learn more about these nuances and other considerations for your condo or HOA project, check out our downloadable guide.
Explore our color visualizer, which makes finding the right color for your properties easy
We know just how important it is to choose the right color for your properties to help prevent any feelings of buyer's remorse and provide you with long-lasting value all the way up to your next repaint. That's why we encourage you to use the Sherwin Williams Color Visualizer to try different colors on your property and see how they might look before you make a final decision. 
If you're unsure of how helpful this tool might be, just listen to what professional graphic designer and photo editing expert Amberlie O'Toole has to say, 
"Narrowing down choices can be overwhelming. With a rendering or color visualizer, you are able to see the color placement on particular surfaces alongside the surrounding elements. Landscaping, hardscapes, roof color, and other unpainted surfaces can change the appearance of adjacent paint colors. A rendering will more accurately represent how particular color choices will look as opposed to solely looking at a paint swatch. In addition, you also may want certain areas to be a focal point. A visualization tool can also help with that decision process.  It is a simple, definitive way to narrow down different color schemes and combinations and arrive at the look that most appeals to you." 
Ready to try it out?
Click on the images below to try out some new and exciting combinations!
To change colors, just use the tiles on the left of the visualizer.
Renovia's Condo and HOA color visualizer
Discuss your repaint with us today!
If you're planning or interested in repainting your condo or HOA properties, there is no better time than now to connect with a member of our team. We're always happy to help!
Related Content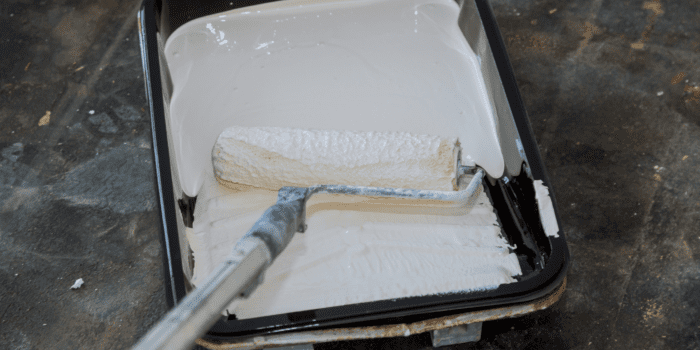 Blog
Maintenance vs Capital: Where Painting Fits in a Condo Association
Weighing Your Options Aesthetic appeal is a major factor in determining the value of a property. As a construction manager […]
Read On

Blog
How to Ensure a Smooth Condo Painting Project
Checklist for a Smooth Condo Painting Project Condo associations often consist of owners with different behaviors and personalities. Therefore, implementing […]
Read On
Blog
Choosing Great Colors for a Condo Association
What Good Color Can Do For You If you've driven around town looking for painting ideas for your condominium or […]
Read On