We provide Facility and Property Managers with predictable coatings solutions and service.
WE BELIEVE
OUR PROCESS DRIVES SUCCESS
Our history and wide-ranging experience with some of the nation's largest and most prestigious projects has given us the edge on being efficient.
Our 3-2-1 Process
We believe
You deserve the best
We have the unique ability to meet the interior or exterior needs of any building in any industry. We are a versatile coatings and construction business and we are proud to serve all of our clients from the vast array of industries.
Industries We Serve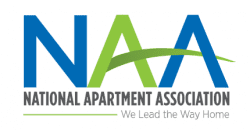 WE BELIEVE
Superior work speaks for itself
Renovia takes exterior and interior projects from concept to completion that make commercial and managed residential properties look great and last longer.
Our Work
Renovia's communication, service and execution exceeded our expectations. Based on their performance in our portfolio, I would highly recommend Renovia for consideration in a national paint program for retail establishments.
― Sara G. - Manager - National Retail Establishment
I rely heavily on Renovia for all my painting needs. Because of their professionalism, quality, and project management, Renovia will continue to be a trusted partner.
― Scott L., Assisted Living Regional Manager, National Healthcare Provider
Renovia's excellent communication and project management provided a hassle free experience for me and my tenants.  I can confidently recommend them as experts in their field.
― Nick B., General Manager, National Outlet Center
We've been in the property investment business for over 25 years, and I can't remember a time when I felt we got better service or better quality work at a price that we felt was fair for everyone.
― Sandy S., Self Storage Ownership Group

We Believe
Culture eats strategy for breakfast
Complex coatings and construction projects are the framework of our business, yet our goals are greater. We're dedicated to providing lasting, positive impact throughout the community and improving lives.
Our Company
Over The Past Three Years We Have
Applied over 600,000 gallons of paint
Made life simple for our clients
RESOURCES
"Houston, We Have A Moisture Problem"
You're sitting at mission control (your office) and you get this message from your crew (facility maintenance team in the […]
Read Now
7 Tips to Help Compare Multiple Bids
Collecting and comparing multiple bids for your next painting project can be exhausting. Every bid looks, sounds, and feels different. So how […]
Read Now