We provide Facility and Property Managers with predictable Painting and Repair services.
EIFS, Stucco & Masonry Repairs
Vehicular & Pedestrian Traffic Coatings
WE BELIEVE
You Deserve Predictability
In the world of facility and property maintenance, the unknown is all to common.  And that can be frustrating.  We created a 3-2-1 process to make every project more predictable.
Our 3-2-1 Process
No Image Set
We believe
In Solutions and Service
A partnership with us means predictable solutions and service, regardless of the industry. 
Industries We Serve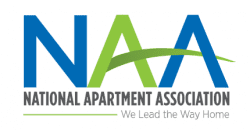 I would highly recommend Renovia for consideration in a national paint program for retail establishments.
― Sara G. - Manager - National Retail Establishment
Because of their professionalism, quality, and project management, Renovia will continue to be a trusted partner.
― Scott L., Assisted Living Regional Manager, National Healthcare Provider
Renovia's excellent communication and project management provided a hassle-free experience for me and my tenants.
― Nick B., General Manager, National Outlet Center
We've been in the property investment business for over 25 years, and I can't remember a time when I felt we got better service or better-quality work at a price that we felt was fair for everyone.
― Sandy S., Self Storage Ownership Group
We Believe
Culture eats strategy for breakfast
Our culture starts with our people and is forged in how we live out our company values.  
Our Company
Over The Past Three Years We Have
Applied over 600,000 gallons of paint
Maintained a 97% NPS rating 
CORE SERVICE AREAS
RESOURCES
Paint vs. Coating, What is the Difference?
As facility and property managers, your job requires you to make decisions on when and how to maintain, upkeep, and […]
Read Now
Paying It Forward In 2022
Every year our team of Renovians and our customers rally together to give back to organizations in the communities where […]
Read Now
2023 Commercial Color Trends🎨
Keeping your commercial properties up-to-date with color trends can be important, especially if you want to draw more attention to […]
Read Now