A Focus On The Midwest
In order to offer you a more predictable project outcome, we created a 3 step Predictability Plan for every project.  Here's how it works:
We schedule a call to learn more about your project and if we would be the right partner for the job.

We complete an on-site building/property assessment.

We deliver a detailed proposal with crystal clear next steps.
Not sure whether or not we can help?  No problem.  Check out the full list of our services.
Your Indianapolis Team
Sales
Mike Ley
Paul Strack
David Baker
Alex Pflanzer
Estimating

Ross Dorrell
Kolten Everts

Andrew Moss
Production
Scott Aden
Caleb Archer
Bryan Cook
Tara Dewing
Alejandro Gomez
Tyler Hardin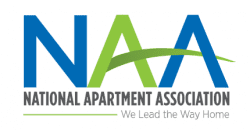 Renovia completed both interior and exterior projects for us this past year. These projects were completed within the timeframe allotted and there were no issues in execution. Communication, service and execution exceeded our expectations. Based on their performance in our portfolio, I would highly recommend Renovia for consideration in a national paint program for retail establishments.
― Sara G. - Manager - National Retail Establishment
The last few years, I've been relying heavily on Renovia for all my painting needs at assisted living facilities throughout the southeast. From their professionalism at every level to their consistent quality across multiple sites to their project management and execution — Renovia has been and will continue to be a trusted partner.
― Scott L., Assisted Living Regional Manager, National Healthcare Provider
Renovia's excellent communication and project management provided a hassle free experience for me and my tenants. Based on their reliability, workmanship and competitive pricing I can confidently recommend them as experts in their field.
― Nick B., General Manager, National Outlet Center

Case Study
Sunrise Senior Village
Sunrise Senior Living manages more than 300 senior care communities throughout the United States, Canada, and the United Kingdom. The company provides full-service care for the aging population, including services for assisted living, memory care, rehabilitation, and more.
See The Project