Blog
What's the Best Season to Paint Commercial Properties?
So, When is it Best to Paint Your Commercial Property?
A commercial exterior painting project requires extensive planning to ensure the job is completed in a timely manner with a minimum of unexpected delays. You want quality, professional work that will not only add to the appearance of the building but last for the expected length of time with no problems. Temperature is also a critical factor for outside paint to dry and adhere to the surface properly.
Most experts agree that a minimum temperature for exterior painting of 50 degrees Fahrenheit is best for long lasting results. In many portions of the US, the temperature may fall below this range in the fall and winter months. Starting a project at this time may cause undo stress to finish the job in a hurry which can lead to mistakes. This may not appear immediately, but cause problems in the future. A far better scenario is to begin an outside painting project during the spring, allowing plenty of time for decent weather. Here are a few considerations:
Time to Prepare — Scheduling a spring project allows the time to consider all the details with members of your organization. Factors such as budget, timeline and the scope of the job can be carefully considered to avoid last minute surprises. Make an inspection of the property and make note of other related repairs that will need to be done to complete the project. Repairs may include any wood needing replacement, caulking, and pressure washing surfaces. Being prepared is a great time saver during the actual painting project.
Discuss Your Plans — After your organization has reached a decision regarding all the factors mentioned, it's time to bring your plans to a licensed professional and discuss options. A local contractor will know what paint and materials work well in your part of the country. Any problems that are unique to your specific area can be worked out in advance of the starting date. This is the time to choose the color scheme, whether you like the existing appearance of the property, and if you would like to make changes. The decision process may take a little time. Starting to prepare early gives you the extra time needed.
Considerations for a Commercial Property — There are special considerations for a commercial property that you will want to keep in mind while planning the project. During warmer months, any impact on parking can be handled more effectively. Daily pedestrian travel to and from the building will not be affected to the same degree as in colder seasons. If a problem requiring a larger repair is found, the added time is much easier to accommodate without worrying about a future cold spell ruining work that is already done. A fresh coat of paint can dramatically improve the curb appeal of any commercial property. Starting your project at the proper time of year will ensure the upgrade lasts a long time to the benefit of your organization.
For more information- download our guide Product Considerations Beyond Color for Commercial Properties
Related Content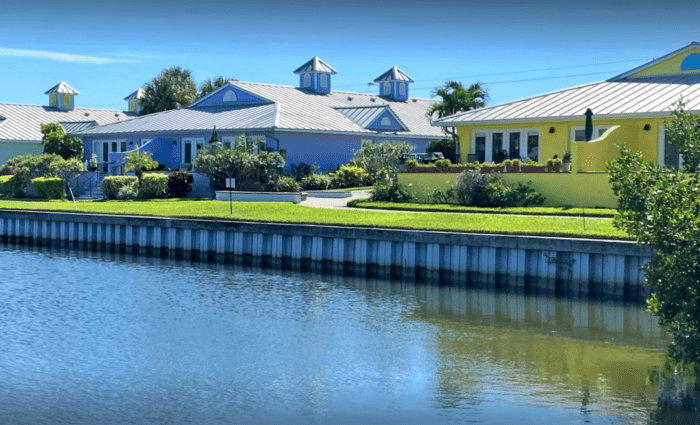 Case Study
Our Waterfront Opportunity at Pilar's Harbour Apartments
This past June, our Tampa team was tasked with painting a luxury waterfront apartment community in Apollo, FL. When our […]
Read On
Blog
5 Tips to Help Your Budgeting Process
Budgeting for the painting, coating, and repair needs of your commercial building is an important process because it allows your […]
Read On