Projects
Deerwood Village
Multi-Family Apartment Property Boosts Curb Appeal
Cortland Partners, a multi-family real estate investment and management firm, had acquired several new properties, including the Deerwood Village Apartments in Ocala, Florida. Renovia had recently worked with Cortland on a successful apartment project in Columbus, Ohio, in which 8 properties were completed in a very timely and efficient manner.
Cortland needed to address several key issues at Deerwood Village while showing existing residents they were reinvesting in the property. Areas that required immediate attention included:
Stucco failure
Water infiltration
Fading paint
Renovia assessed the project and scope of work, and put together a model of the project timeline and mock-up of the expected outcomes. The proposal was approved on the first pass by management and efforts began quickly.
The Solution
The biggest area of concern was stucco failure. The stucco attaches to the wood framing of the chimneys in each unit. Because the stucco was deteriorating, water was entering the wood framing and causing damage. The material beneath the stucco was beginning to rot.
Renovia's first step was to reconstruct and repair multiple chimneys on the property. To ensure costs remained in line with budget, Renovia created an individual project document for each chimney to establish a systematic approach for repair. A line-item budget agenda was implemented for replacement components to verify all costs.
The second task was to give Deerwood Village a major visual change by making a splash with color. The original paint colors for the buildings were neutral, primarily featuring whites and tans, which didn't stand out. To create a visual impact, to improve the reaction of drive-by traffic, and to generate excitement among current residents, the buildings were repainted with more modern blues, greens, and greys. The blend of new colors elicited a reaction that drew attention to the property.
The Outcome
The project began in November, 2015 and was completed in April, 2016, one month ahead of schedule. Renovia completed repair of all the chimneys and stucco that had experienced damage over time. The new coat of paint has the residents excited and the property managers optimistic about promoting the complex to potential new tenants.
Before
After
Ed worked with the site team and Chris Hall, Renovia Sales Manager, to complete the project. "Chris was instrumental in helping the team work through any problems," said Ed. "The site team was pleased with the coordination and safety, and residents had very few issues during the project. Everyone involved was pleased with the outcome."
Ed attributed the success of the enterprise to the quality of communication. He said clear, concise information throughout the process enabled the team to quickly identify issues and make informed, educated decisions. Successful communication also contributed to ensuring residents were fully informed of project status.
"Deerwood Village was my first time working with Renovia," said Ed. "The execution of the work was exceptional and everyone was excited with the final product. It was a great experience."
Related Content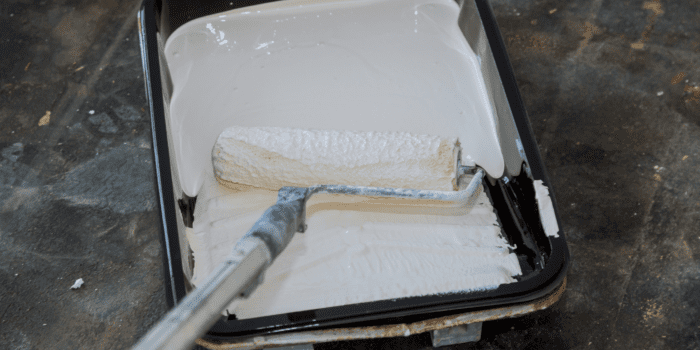 Blog
Maintenance vs Capital: Where Painting Fits in a Condo Association
Weighing Your Options Aesthetic appeal is a major factor in determining the value of a property. As a construction manager […]
Read On

Blog
How to Ensure a Smooth Condo Painting Project
Checklist for a Smooth Condo Painting Project Condo associations often consist of owners with different behaviors and personalities. Therefore, implementing […]
Read On
Blog
How to Select Colors for Your Condo or HOA Properties (With Color Visualizer🎨)
Selecting the right colors for your condo or homeowner's association (HOA) properties can be challenging if you don't know what […]
Read On