Blog
The Perfect RFP: 21 questions for Condos and HOAs to ask
When hiring a commercial painting and coating partner for your properties, asking the right questions can sometimes be the difference between hiring the right or wrong company for your project. 
With our decades of experience and expertise in commercial paintings, coatings and repairs, we know a lot about the critical nuances you should look out for. Our team would like to share our knowledge, and some actionable insights you can use to help you create the perfect request for proposal (RFP). Specifically, we want to provide you with some key questions you can ask before you hire a roofing partner for your next commercial project.
Here are 21 questions you can include in your RFP to help you better understand which commercial paintings, coatings and repairs partner is right for you:
1. Tell me about your experience in the commercial painting, coatings and repair industry.
Even though a company promotes its knowledge or expertise in the commercial paintings, coatings and repair industry, how much experience does that actually equate to? Some information you might listen for or try to uncover when asking this question includes:
Amount of years working in the industry
Number of projects completed
Scale or type of projects worked on
Questioning this with each potential partner you consider for your Condo or homeowner's association (HOA) project can help you identify who actually has the experience to pair with their knowledge and expertise to provide you with the professionalism you need.
2. Have you completed projects similar to ours?
No Condo or HOA community is the same, which is why it's beneficial to ask if potential partners have experience working in other communities that have similar characteristics. This might be whether they've completed a Condo or HOA project for a community at a similar scale or if they've completed one with similar needs. Understanding these more in-depth details about their experience can help you better determine if they are the right partner for your properties and their unique needs.
3. Can we see some examples of the Condo and HOA projects you've completed?
Asking to see some examples of the previous Condo and HOA projects each potential painting partner has completed is a great way to gather insights about the quality of work they produce. Some specific materials you can inquire about include project case studies and before and after photos. You can then review these and compare them against other project partners you're considering. 
Note: If a bidding partner refuses to share examples of their previous projects, this may be a red flag regarding the quality of work they produce.
4. What have your Condo and HOA customer's experiences been like?
Gaining insights about the experience a commercial painting company offers its Condo and HOA customers can help you better understand the type of experience you can expect. Although you can search for them and find online reviews, it's also helpful to ask them about this directly. By doing this, you can usually get additional information like customer quotes or testimonials that speak to the short or long-term experiences their customers have when working with them.
5. Are your Condo and HOA customers satisfied with the results they receive?
Besides understanding the type of experience a commercial painting company offers its Condo and HOA customers, it's also important to identify how satisfied their customers are with the outcomes they receive. This might seem silly to inquire about, especially if a potential partner has positive customer experience reviews, but sometimes the overall level of project satisfaction can differ. 
One way you can check on this is by asking about the net promoter score (NPS) of every commercial painting partner you're considering. If you don't know what NPS is, it's a number rating—on a scale of 1 to 100—determined by customer satisfaction and whether they'd be willing to recommend the service to a colleague, friend or family member. Getting this information is another way you can identify the quality of work and customer experience each partner can offer.
6. What types of paint or coating options do you recommend for our properties?
The specific paint or coating options each potential partner recommends can differ, which is why it's helpful to ask directly about which options they recommend for your Condo or HOAs properties. If you want, you can even go more in-depth and engage in conversations with them about why they would use those selections if chosen to be your project partner. These niche insights allow you to more easily compare the recommendations you're receiving and help you navigate which are best for your properties.
7. What type of warranty do you offer?
It may come as a surprise, but not all commercial painting companies carry the same warranty. Recognizing the differences between the types of warranties each potential painting partner offers can be crucial to your decision-making process. This information can be especially influential if one commercial painting company you're considering offers a more comprehensive warranty than others.
8. Are you licensed and insured in my area?
Although this question seems super straightforward, it's always important to make sure that the commercial painting partners you're considering are insured and licensed in your state or area. This can be especially helpful for you to avoid any potential liability concerns in the future. For example, if a company you're considering to work with doesn't have Commercial Liability Insurance, you may be liable for any damages or safety concerns regarding your project. 
Typically, this won't be an issue because most commercial painting companies are insured and licensed. However, there's no harm in checking to give yourself peace of mind.
9. How long can we expect the paint and/or coatings to last?
While there are general gauges for how long paintings and coatings will last, there may be subtle differences between how long those time frames are. To better understand what kind of longevity you can expect from the work being done on your project, you can ask each potential partner to share an estimate of how long the work should last. Having this information is also useful for you to compare during your bid selection process and to know when you might need to budget for another painting project in the future.
10. What benefits can our owners and residents gain from the paint and coatings you plan to put on our properties?
Another factor you should consider before hiring a commercial painting partner is the benefits owners, residents and your association can gain from the work they intend to complete. Some specific benefits you might look for are:
Long-term quality
Protection against harsh weather conditions
Positive environmental impacts
The information you can gather about benefits is also useful to compare because it can help ensure you're getting the best outcomes for your properties.
11. What project preparation do you do?
Another great question you can include in your RFP is how each commercial painting partner prepares for their upcoming projects. This might be communications for scheduling, checking to make sure all materials are ready or making sure the space is ready for application. For example, a commercial painting partner might need to powerwash your properties or make repairs before applying new paint. The specific company and its processes will influence what their project preparation process entails.
12. What safety measures or precautions does your team plan to take while on-site?
No one wants an unsafe work environment in their Condo or HOA community. If this is something you're particularly concerned about, you can always ask potential partners about the safety measures they plan to use. Prompting this question can be especially useful if you've run into challenges with this in the past because you can get the peace of mind you need to confidently hire a commercial painting company for your project.
13. Will there be any major disruptions to owners/residents in our community?
In general, commercial painting companies try to mitigate any major disruptions to your resident's daily operations throughout the duration of your project. However, it's beneficial to question this, because each partner may handle your project differently. Knowing these details earlier on can also allow you more time to prepare your owners and residents for the impacts your project might have on their day-to-day activities.
14. Who will be our primary point of contact throughout the duration of the project?
Throughout your conversations with a commercial painting company, your point of contact might change multiple times depending on whether you've chosen to work with them or the current stage of your project. By asking who your main point of contact will be throughout the duration of your project, you can understand early on who you'll be communicating with and even engage in initial conversations with them to better understand their communication style. While this might not be the most important factor in your selection, it can be helpful to know how responsive your point of contact or contacts will be.
15. How often will you provide progress updates about the project?
Usually, it's common for commercial painting companies to provide clients with updates about the progress of their projects, but how often those updates come can differ. For example, one partner you consider may only offer weekly updates and another might offer daily updates. Inquiring about this can provide you with a baseline understanding of the communications you'll receive during the duration of your project. It's also important to remember that the frequency in which you receive updates can also depend on the estimated timeline for your project.
16. What is your process for communicating directly with owners/residents?
For your Condo or HOA project, owners or residents may want to communicate directly with the individuals who will be working on their homes. Typically, a commercial painting company that is experienced in this space will have a process in place for communicating with them. However, all commercial painting companies may not use the same process. So, asking this question can help your board of directors better understand how and in what manner those communications will take place.
17. What timeline and costs are you estimating for the project?
Getting clarity and transparency on the estimated timeline for your project can sometimes be the difference between unexpected surprises and predictability. While potential commercial painting partners may provide you with an estimated timeline for your project, you can continue those conversations to better understand all the determining factors that could speed up or prolong the process. Knowing what timeline to expect, how it might change and having transparency earlier on can provide you with more predictability surrounding the project's completion.
Cost is often another component commercial painting partners will share with you in your project estimate. However, the keyword is "estimate," and it's beneficial to understand how or whether the price tag for your project could change. Having these discussions before you decide who to work with can also help you get more predictability with the outcomes of your project.
18. Do you offer flexible scheduling?
If you expect the need for flexible scheduling for all or specific residents, your RFP is the perfect place to inquire whether potential partners can work around odd schedules. However, if your board of directors doesn't anticipate this to be an issue, you may choose not to include this question. It really just depends on whether flexible hours of painting operations will be needed to complete the project.
19. What happens if one of our Condo or HOA properties needs maintenance after the project is complete?
Although this question is more hypothetical, it's helpful to understand the level of support a commercial painting partner will offer you after your project has been completed. One element of this support would be the warranty they offer, but others could be factors like whether they do a final walk-through or how on-demand they'd be able to communicate with you and how quickly they'd be able to respond to any needs you have.
20. How will your team measure the success of our project?
Before creating your RFP, your board of directors has likely concluded why the project needs to be completed and what a successful outcome will look like. Asking potential commercial painting partners about how they plan to measure the success of your Condo or HOA's project can help you identify how aligned their measurement is with yours. This can be especially helpful when you're making your final selection to ensure you work with a partner who can give you the outcomes you desire.
21. What sets you apart from other companies?
While asking this question may seem silly, the answers you get can provide beneficial information for you when making comparisons. By asking potential partners this question, you're essentially asking them to compare themselves to other companies you may be considering. This allows you to hear from them directly about what makes them different and why you should choose them over a competitor.
Have a commercial painting or repair project in mind?
Connect with our team today to discuss your upcoming project and learn more about all the benefits you can gain from a partnership with Renovia!
Related Content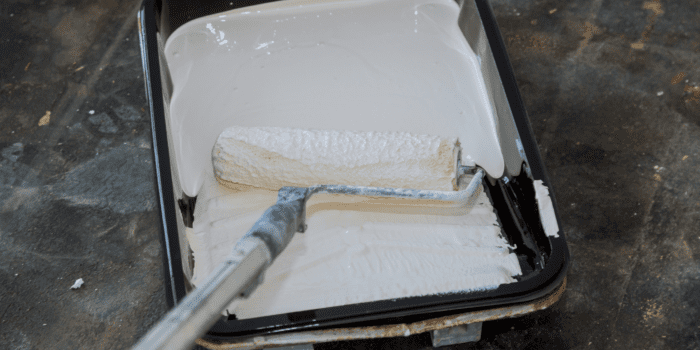 Blog
Maintenance vs Capital: Where Painting Fits in a Condo Association
Weighing Your Options Aesthetic appeal is a major factor in determining the value of a property. As a construction manager […]
Read On

Blog
How to Ensure a Smooth Condo Painting Project
Checklist for a Smooth Condo Painting Project Condo associations often consist of owners with different behaviors and personalities. Therefore, implementing […]
Read On
Blog
How to Select Colors for Your Condo or HOA Properties (With Color Visualizer🎨)
Selecting the right colors for your condo or homeowner's association (HOA) properties can be challenging if you don't know what […]
Read On