Case Study
Warehouse Portfolio Project in Dallas, Texas

Link Logistics, a nationally managed commercial and warehouse company with properties in Dallas, TX, was seeking a professional painting, coating, and repair partner to help them address their needs. This included things like exterior power washing, painting, and light repairs. The main purpose of the project was for them to modernize the exterior aesthetic of their properties and take care of needed repairs. The project posed some unique challenges, including tight timelines, coordinating with owners who were located overseas, and coordinating paint availability to ensure an on schedule completion.
Conditions
We completed this project for Link Logistics' Portfolio at an optimal time. Throughout the duration of the project, our team didn't experience any weather-related delays and easily had full access to the industrial park where the buildings were located.
Challenges
There were two key challenges our team navigated while completing this project. 
The first one was working within a tight timeline and needing to have everything completed before the final walk, which was scheduled for the first week of September. This meant that our team needed to work at a high level of efficiency, while still providing our customers with consistent high-quality outcomes. Our team also worked closely with Sherwin Williams to ensure that there would be no material delays and that all the paint we needed to complete the project would be available on time.
The second one was completing the projects whose ownership group is located overseas. This made our completion timeline especially critical because they would be traveling overseas to see their assets during the final walk.
Process
Scope
Our team worked with the customer to learn more about their upcoming project and the specific needs they wanted to be addressed. This helped us better understand what was driving the project, why they wanted to complete it now, and what outcome they were looking to gain from the completion of their project. Ultimately, they wanted to repaint and aesthetic refresh.
On-Site Analysis
We met with them on-site to examine and evaluate the needs of each of their 7 warehouses in the industrial park. This allowed our team to ensure that everything would be addressed, even down to the smallest details, and that we'd be able to provide high-quality, long-lasting results the owners could enjoy for years to come.
Proposal
Our team shared what we found based on our initial scope discussions and on-site analysis. The owners could then better understand the costs associated with their project, what types of paint or coating products are necessary, and the warranty they'd have once the project was completed.
Pre-Construction
Prior to beginning work on-site, our team introduced who would be the main point of contact throughout the duration of the project and made sure everything was coordinated.
Scheduled Communication
Throughout the duration of the project, our team provided detailed communication to help everyone stay aware of what was happening at each project stage. This was especially important because we needed to paint, coat, and repair many structures, including:
Painting and/or Coating
Repairing
Expansion Joint Replacement
During the project, our team used a variety of Sherwin Williams products to repaint and coat each warehouse building's facade and trim. 
Whether we were providing photographic or written documented updates, our team made sure everyone had all the information they needed to feel confident in the progress of the project.
Final Walk
Once all the painting, coatings, and repairs were implemented, we did a final walk-through around the industrial park to make sure the project outcomes were predictable and met their expectations. Our team was happy to see the owner's so pleased with the results.
Timeline
From start to completion, our team was able to complete all 7 warehouse buildings in just under a month.
Outcome & Benefits
The new paint, coatings, and repairs our team implemented gave the Link Logistics warehouses a refreshed and well-maintained look. The owners and their team were so impressed with the outcome that their Senior VP of Construction said, 
"Renovia's professionalism sets them apart from their peers in the industry. Their communication was second-to-none. Everything from proposals to pre-construction plans to project updates were well communicated to our entire team. No other paint contractor was as thorough and communicative. I would absolutely recommend Renovia."
Pete Hoffman | Senior VP of Construction at Link Logistics
For this project, our team received a 10/10 NPS score and additional opportunities to work with them across their other properties.
Our team is always happy to assist with your painting, coating, and repair needs. Connect with our team today to learn more about how we can help!
Related Content
No Image Set
National Painting Solutions
Read On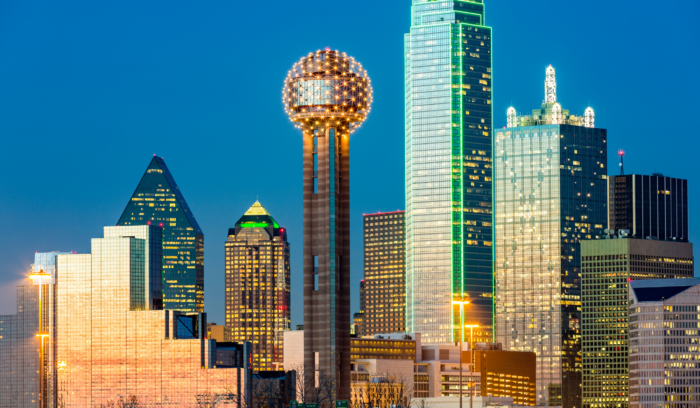 Blog
Growth Infused Commercial Painting Company Accelerates Annual Sales and Announces New Dallas Texas Office Location
With explosive growth of 46% YOY, Renovia announces the opening of an office in Dallas, TX to better support growth […]
Read On
Blog
Roll Doors: Why they can be your biggest pitfall and how to prevent this
At Renovia, we know that each commercial industry is different. That's why our team uses unique processes, like our unique […]
Read On