Blog
Color Selection: What your living community can do and look for
With our decades of experience helping clients transform their multi-family properties, we understand the importance of selecting the right colors. This can be especially important when trying to make your property stand out from others in your surrounding areas. 
Our team of painting, coating, and repair professionals understands the unique nuances that go into choosing the right color, including:
Color Vibrancy. The ability of colors on your buildings to be eye-catching and draw attention from both potential and current residents. 
Color Scheme. The combination of colors that your property selects for the exterior of each building.
Color Finishes. The final coatings and color finishes that are added to help protect the paint on all exterior surfaces. 
But don't just take our word for it, see what Kimberly Laten, President of Color Design Development Group LLC has to say about color for multi-family properties.
"The exterior of your community is the first thing prospective tenants will observe. The cleanliness, landscape, and fresh paint show the residents and prospective tenants that the property is well maintained and inviting. Choosing certain colors can make your property stand out or fit in, attract or repel prospective residents."
Kimberly Laten | President of Color Design Development Group LLC
Explore Our Color Visualizer
We know just how important it is to choose the right color for your properties to provide you with long-lasting value all the way up to your next repaint. That's why we encourage you to use the Sherwin Williams Color Visualizer to try different colors on your property and see how they might look before you make a final decision.
If you're unsure of how helpful this tool might be, just listen to what the President of Color Design Development Group LLC and professional designer Kimberly Laten has to say, 
"Renderings are the easiest way to rule out or help select the appropriate colors for your community's buildings. They give you the whole picture and show how the colors may represent your property in real life."
Kimberly Laten | President of Color Design Development Group LLC
Ready to try it out?
Click on the images below to try out some new and exciting combinations!
To change colors, just use the tiles on the left of the visualizer.
Renovia's Multi-Family Color Visualizer
Additional Tips From Kimberly Laten
Here are some additional tips your multi-family property can use from Kimberly Laten, the President of Color Design Development Group LLC. 
Stay up-to-date with current color trends, especially ones that are specific to your exterior surfaces (Ex. Popular colors for wood or stucco)
Consider your roof color when determining the color scheme you want for your property because its color most likely won't change
Think about how you can incorporate your property's exterior color into your living community's collateral
Who Is Color Design And Development Group LLC
Color Design and Development Group LLC has more than 20 years of experience helping multi-family properties select the right colors for their buildings. They can help you find the right balance of colors that attract eye attention, while still being complimentary. With every property Color Design and Development Group LLC works with, they use the same 3-step approach of conducting an on-site analysis, developing a rendering, and creating color placement guides.

To learn more about what they do and how they can help your property, visit their website.
Discuss your repaint with us today!
If you're planning or interested in repainting your multi-family properties, there is no better time to connect with a member of our team. We're always happy to help your community meet its goals!
Related Content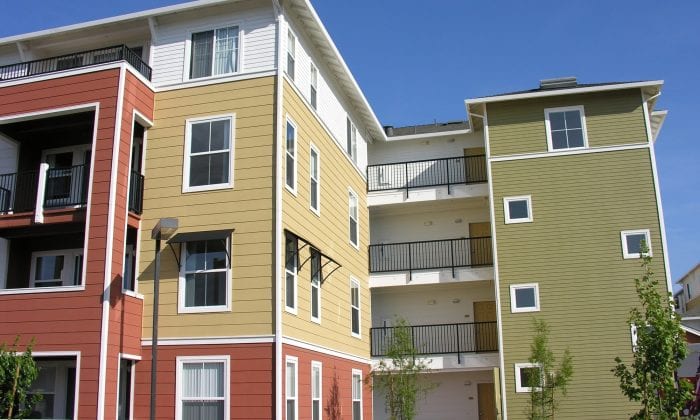 Blog
Selecting Colors for Multi-Family Residential Properties
First impressions last a lifetime, or at least long enough for a prospective resident to drive by. Few exterior characteristics […]
Read On

Case Study
Repainting Village Oaks in Tampa, Florida
Village Oaks, a multi-family community in Tampa, Florida, was seeking a professional painting, coating, and repair partner to help them […]
Read On
Blog
Growing Commercial Painting Company Announces New Baltimore/D.C. Office Location
With explosive growth of 56% YOY, Renovia announces the opening of an office in Baltimore/D.C. to better support growth and operations […]
Read On