Why Commercial Property Owners Trust Renovia
Setting your commercial property apart from the competition — and making sure it stands the test of time — requires proactive planning and a finger on the pulse of what customers, and the general public, find appealing.
Shopping centers need to attract the right tenants as well as be appealing to shoppers. Industrial complexes need to appeal to the general public as well as maintain their daily flow of operations and deliveries.
Whether a shopping center or industrial complex, we will deliver a predictable outcome by remaining timely, providing high quality workmanship, and communicating proactively.
We will:
Send out notices in advance to all tenants to inform them of the work to be done on their building, the project schedule, and who they can contact for more information.
Share regular progress updates to keep everyone informed. Our updates include the number of people on site that day, the percent of goals reached to date, accomplishments of the week, projected date the work will be finished, and pictures with highlighted details of accomplishments.
Indianapolis, IN Office
Mike Ley
Mike works primarily with property managers in Renovia's Commercial Properties market segment.
Nashville, TN Office
Nate Thompson
Nate creates and cultivates informed relationships with customers to pursue solutions for their painting and coating needs.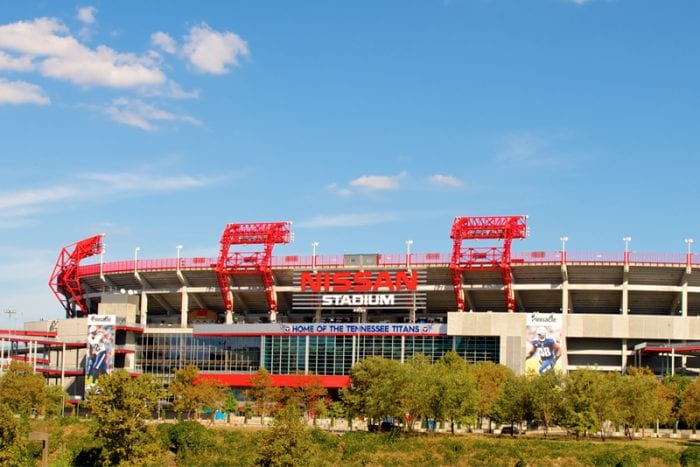 Case Study
Nissan Stadium
The Tennessee Titans football stadium in Nashville, Tennessee, was from a distance, unremarkable. Because of its sheer size it was noticeable as part of the city's skyline, but aesthetically it left little impression. Stadium executives knew they needed the structure to deliver more impact.
See The Project
Because of their professionalism, quality, and project management, Renovia will continue to be a trusted partner.
― Scott L., Assisted Living Regional Manager, National Healthcare Provider
I would highly recommend Renovia for consideration in a national paint program for retail establishments.
― Sara G. - Manager - National Retail Establishment
Renovia's excellent communication and project management provided a hassle-free experience for me and my tenants.
― Nick B., General Manager, National Outlet Center
RESOURCES
Paint vs. Coating, What is the Difference?
As facility and property managers, your job requires you to make decisions on when and how to maintain, upkeep, and […]
Read Now
Paying It Forward In 2022
Every year our team of Renovians and our customers rally together to give back to organizations in the communities where […]
Read Now
2023 Commercial Color Trends🎨
Keeping your commercial properties up-to-date with color trends can be important, especially if you want to draw more attention to […]
Read Now