Blog
How to stay on top of your commercial painting project
Project Management Planning
Poor performance often comes from poor planning. A commercial painting project will not always find success based on if a painter has the right tools, skill set, knowledge or experience. Those who are best at their job will have a detailed schedule accompanied with a budget to match.
At Renovia, our focus is your satisfaction with a job done right. The passion of our team is focused in building relationships along the way to build a lifetime customer. A commercial painting project must address and solve a customer problem.
Follow these suggestions when planning your commercial painting project and success is sure to find you.
Establish A Detailed Budget
Having a budget in place will not only help a company focus on the profitability of their organization, but also identify opportunities to learn more about project management and overall costs they haven't considered. Business leaders should engage with their project managers from commercial painting companies to fully understand the budgets and what all they entail.
Consider Comfort
Efficiency in any project is the visionary goal to reach. The most efficient projects can produce great results while not expending too many assets. One way to increase efficiency and at the same time, focus on comfort, companies can and should consider staggering schedules if at all possible.
This approach will allow your team to continue work uninterrupted during working hours. Additionally, the commercial painting crew will be able to get their work done without having to work around a team or customers moving throughout a workspace.
There will be more freedom for each team to get work done quicker, better and without delay. Don't hesitate to ask about this approach when scheduling your commercial painting project.
Ask The Expert and Listen
You pride yourself on being an expert in your line of business. The same is said for those working on your commercial painting project. There is no doubt you want to hire a company with a stellar reputation and great track record with other projects similar to yours.
While you know what you envision being done in this project, always take the time in the beginning to consult with your project manager and get their opinions and suggestions. Their expertise is why you hired them in the first place. They may be able to provide tips to save you time and money while still accomplishing what was planned.
Conduct a Final Walk-Through
The experts at Renovia want nothing more than to reach the end of a project having accomplished every task required for perfection. When nearing the end of a project, it is imperative to walk through the project one final time.
Final walk-throughs should be scheduled from the beginning. Accountability is a major part of a business relationship and project management. During the final walk through, the commercial painting project manager should walk through with a facility manager or business leader going through a checklist of specifications to ensure every item was completed to fulfillment.
Renovia implements core values in every job for every client. They focus on serving first while making sure their clients get treated the way they would want to be treated themselves. They listen intently and focus on what will be and has been accomplished rather than taking credit for a job or accomplishment. Each of these values are a part of building a business relationship where you can stay on top of your commercial painting project from start to finish.
If you are ready to speak with a commercial painting contractor who will be open, honest and direct in answering all of your questions, contact us today. We would love the opportunity to speak with you, if only to answer your questions.
Related Content

Blog
7 Reasons to Repaint Your Commercial Property This Year
Commercial painting is so much more than changing the color of a wall. Repainting your commercial property can breathe life […]
Read On
Blog
Commercial Painting Industry Trends: Important information to know
Staying on top of and up-to-date with commercial industry trends is important to ensure you're making the best decisions for […]
Read On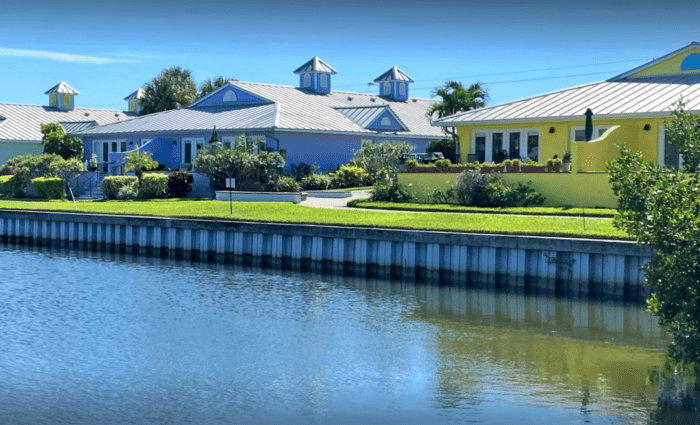 Case Study
Our Waterfront Opportunity at Pilar's Harbour Apartments
This past June, our Tampa team was tasked with painting a luxury waterfront apartment community in Apollo, FL. When our […]
Read On