Blog
ReDefine: How working with Renovia is different
At Renovia we redefine what it means to be a commercial painting contractor and seek to make a greater impact on the world. We believe everyone deserves a different type of experience from a painting contractor, an experience that places them first.
We are people-first and our processes are predictable and scalable. We interact and communicate with our employees, customers, and contractors with intentionality and respect. All of which can be seen in our systematic communication and philanthropic dedication to being a light in the communities where we live and work.
People
Whether you're working with one of our crews, outlining a proposal with our sales team, or walking through a completed project, our Renovians strive to make every interaction personal and professional. Our team works to renew your perspective and help you find the best solutions for your buildings because we know they are more than just structures. Your buildings are places where people live, work, play, and grow.
The relationships we have with both our customers and crews remain a core part of who we are. Our team works to build trustworthy partnerships with you by delivering clear communication and predictable outcomes. We are consistently dedicated in our efforts to support you, especially when challenges arise. No matter what, our team will always do the right thing, even when no one will know the difference. 
When it comes to our crews, we consider them our partners. We strive to build meaningful and dependable relationships with them by consistently offering growth opportunities because we know that we can accomplish incredible things together.
Process
We are methodical in our approach. We do things right, and with a purpose.
Our process is personal and specialized to meet the unique needs of your company and your property. The systematic communication process we use allows you a transparent understanding of everything from your initial scope to your final walk. At each project stage, we're focused on supporting you and providing the clarity you need to have peace of mind. With our team's intentionality and attention to detail, we can provide you with consistent and predictable outcomes across your entire portfolio. 
Together, our team is constantly innovating and evolving to find and offer the best solutions for our customers. From implementing new technology to being agile with supply chain changes, we're always looking to grow and provide you with an exceptional experience.
Paint
Every commercial industry looks and feels different, so why wouldn't the painting process be specialized as well? 
When working with us, you can expect a personalized partnership that fits the unique needs of your industry. Whether this means implementing specialized safety precautions or operating during certain hours, our team will work with you to find the best solutions. When we're painting your building, we'll deliver high-quality craftsmanship and professionalism. Our team won't just do things fast to complete your project, we'll do them the right way because we want you to enjoy the results for years to come.
Want a different type of experience for your upcoming project?
If you want a different type of experience for your upcoming project, Renovia might be the right partner for you. To learn more about how we can help with your painting, coating, and repair needs, connect with a member of our team today!
Related Content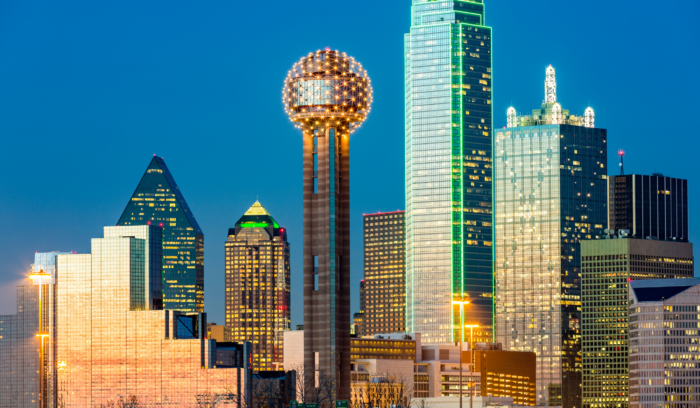 Blog
Growth Infused Commercial Painting Company Accelerates Annual Sales and Announces New Dallas Texas Office Location
With explosive growth of 46% YOY, Renovia announces the opening of an office in Dallas, TX to better support growth […]
Read On
Blog
Renovia Announces New Myrtle Beach Branch Office
Renovia has been serving customers throughout the greater Myrtle Beach area for almost a decade. For the last 8+ years, […]
Read On
Case Study
The Need for Project Speed at the Indianapolis Motor Speedway
The Indianapolis Motor Speedway is known for hosting some of the largest, most anticipated racing events each year. From the […]
Read On