Blog
Renovia Announces New Myrtle Beach Branch Office
Renovia has been serving customers throughout the greater Myrtle Beach area for almost a decade. For the last 8+ years, many Renovians have considered Myrtle Beach a second home. We've been asked for years why we haven't officially become "locals", so we decided it was time to make this commitment more permanent. 
We're proud to announce that Renovia is opening a branch office in the Myrtle Beach community in the summer of 2020. 
Since 2012, the Myrtle Beach community has welcomed our team with open arms, but now it's time to return the favor by opening our fourth official branch. Our team of specialists in Myrtle Beach is dedicated to providing the benefits and capabilities of a large, nationwide painting contractor, but without ever losing our personal, serve-first approach.
This new branch office gives us an important distribution point to better serve our national clients throughout the Carolinas. We decided that the time was right to make a lasting investment in a community that has treated us so well throughout the past 8 years. 
Renovia Myrtle Beach Team
With the new office opening this month, we're thrilled that Brian Palliser will be leading the sales efforts in Myrtle Beach and the surrounding metro areas. Joining the team with experience at Sherwin-Williams, Brian has been a resident of Myrtle Beach for the last 8 years. 
It was critical to our team that we not only made an investment in someone that knows our customers well but someone who is truly a part of the community. Joining Brian in our new office, Tyler Hardin will be making the move from our Indianapolis location to better serve the needs of our customers.
"Many organizations have put operations and growth plans on hold during the COVID-19 pandemic. At Renovia, we're pressing our foot on the gas. We're excited to announce the opening of a new Myrtle Beach, South Carolina branch office. We've been performing work in the Carolinas for many years now and it's time to make it a permanent home for Renovia. We look forward to finding ways to get active and support the local community of Myrtle Beach as well as the surrounding areas."  – Matt Rolfsen, President

"Our project with Renovia was a success because of the planning, documentation, thoroughness of the work scope and the implementation by the qualified workers. Our company, homeowners and guests have been very impressed with the new look of the buildings and we feel the Caribbean Resort will be a strong landmark for Myrtle Beach for years to come. We highly recommend Renovia and will be looking to partner with them in the near future." – Rich Trisler, CMCA, AMS, PCAM, Director of Purchasing / HOA Director
Serving Our Myrtle Beach Customers
Not only will our team be setting up permanent residence, we're also bringing the high-quality services you've come to expect from a Renovia project. As a property or facility manager, we understand that being local and accessible is incredibly important, but project predictability is how we ensure success on every project. 
Given the climate and types of facades found throughout the area, find a list of our Myrtle Beach services below:
Visit our services page to see our full list of services and to find out how we ensure predictable outcomes for every single project. 
Becoming Apart of the Community
Officially joining Myrtle Beach community is something that not only aligns directly with our brand promise, but it allows us to better serve our customers throughout the surrounding areas. At Renovia, we wholeheartedly believe that our organization is more than just profits and paychecks. 
To show this commitment to the community, Renovia is pledging a donation of $2,500 to the YMCA of Coastal Carolina, where Brian has been involved for many years. This show of support is a small way of thanking the community as we look forward to many great years to come. 
We're thrilled that our customers are coming along with us on this journey as we expand our reach throughout the Carolina's. You can learn more about the Myrtle Beach Branch Office here, and if you're interested in talking with a Renovia team member, please reach out to Brian Palliser directly or visit our contact page today. We can't wait to see you on the beach!
Related Content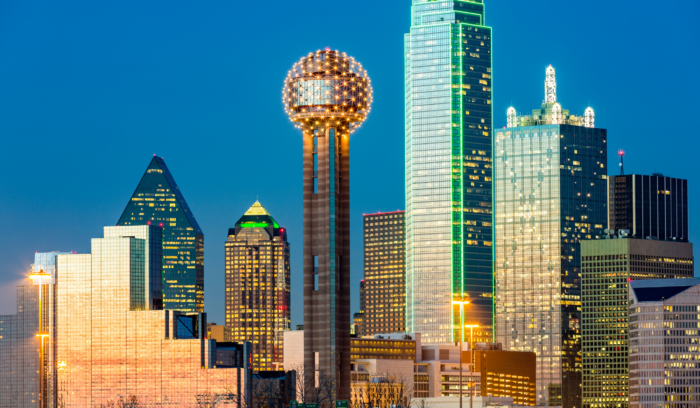 Blog
Growth Infused Commercial Painting Company Accelerates Annual Sales and Announces New Dallas Texas Office Location
With explosive growth of 46% YOY, Renovia announces the opening of an office in Dallas, TX to better support growth […]
Read On
Blog
Growing Commercial Painting Company Announces New Baltimore/D.C. Office Location
With explosive growth of 56% YOY, Renovia announces the opening of an office in Baltimore/D.C. to better support growth and operations […]
Read On