Blog
Branding Your Building: What to focus on and the benefits you can gain
When you think about marketing your brand, you may immediately think about things like print, digital, and ad placements. However, brand image is important throughout all aspects of your brand identity, including your commercial properties. Sometimes, your building might be the first impression a customer or potential client has of your brand. 
Now, take a moment to ask yourself whether customers recognize your brand from looking at your building or whether they can feel your brand promise when they walk through the doors. If the answer isn't 100%, then Renovia's years of experience can help you effectively showcase your brand on your properties. Let us share our expertise on how to choose the right colors and knowledge about the benefits you can gain from better building branding. 
Choosing the right colors and style
Choosing the right colors and style to represent your brand on your commercial property is critical for complimenting your brand identity. Some things to consider during your selection process are:
Location. Depending on where your property is located, there may be popular visual styles in that area.
Association. To match your brand, the colors inside and outside of your building should reflect your brand colors.
Character. Incorporating aspects of your company's character and values can help you showcase more of your brand and its narrative.
If you're unsure about some of these nuances regarding your brand, you can always consult with industry experts who can help guide you throughout this strategic process. This may help you save time and money when painting, coating, and repairing your commercial building to better fit your brand. 
Franchise and independent business benefits
Whether you have a franchise or independent business, there are many benefits you can gain from aligning your properties to your brand. If you're a franchise owner, you might use this opportunity to be creative within the branding of your corporate chain. Doing this can help you add some flair to your franchise and separate you from other franchisees in your area. 
If you're an independent business owner, you will usually have more freedom to design your building to your brand. With this approach, you can give your business an original and authentic feel. You can use your building as a canvas to further showcase your brand story and promise to customers. 
Memorability and attention
By branding the exterior and interior of your business's space, you are creating a visually memorable experience for your visiting customers and clients. When someone walks into your office or store, you want them to feel immersed in your brand and its promise. Whether it's the placement of your logo or brand colors, our team can help you curate a unique brand narrative with your company's properties. Our years of experience in commercial paintings, coatings, and repairs have given us the expertise we need to help you take your building to the next level. 
Ready to brand or refresh your commercial property?
If you're ready to take your company's commercial properties to the next level with branded design, then our team is ready to help. We'd love to hear about a project you have in mind or share more about the diverse range of projects we've completed for customers in the past. Connect with a member of our team on our contact form. 
Related Content

Blog
7 Reasons to Repaint Your Commercial Property This Year
Commercial painting is so much more than changing the color of a wall. Repainting your commercial property can breathe life […]
Read On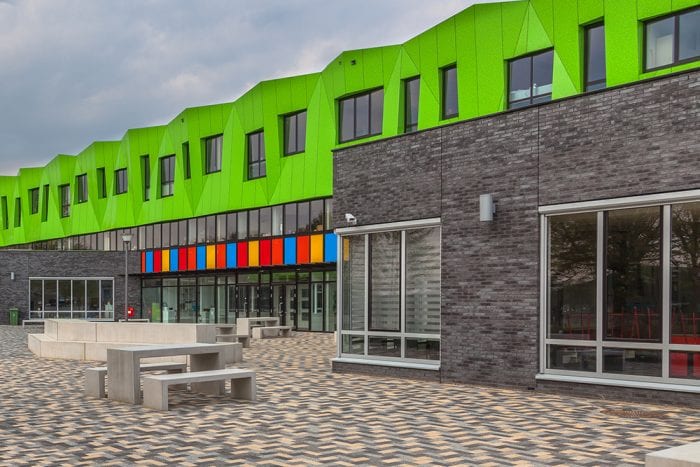 Blog
How to Match Your Building to Your Brand
It has been said that image is everything. First impressions are key in business. Whether it is a brick and […]
Read On

Blog
Don't Neglect Your Exterior
Outward appearances can make or break a person's interest in any building before they step foot in it. Often times, […]
Read On