Be a Light
Celebrate and Be A Light With Renovia Myrtle Beach
Since 2012, Renovia has been providing predictable outcomes through commercial painting and repair services in Myrtle Beach. After years of managing projects and building relationships with customers in the area, our team felt it was time to become local. So, in the summer of 2020, our Myrtle Beach branch officially opened and since then, we've been thriving! The team has already grown 2x+ and doesn't show signs of showing down.
"We decided to step on the gas last year, during COVID-19, instead of putting growth plans on hold. This decision has allowed us to better serve our customers from inside the communities in which we live and work." 

Matt Rolfsen | President of Renovia
Learn more about the Renovia Myrtle Beach Celebration below. 
Our Projects In Myrtle Beach
Throughout all the projects our teams have completed in the area, we've continued to prioritize delivering predictable outcomes. 
For our project with Wyndham Ocean Boulevard, our teams were able to fully repaint and caulk their three large towers in only five months. By completing these projects, we were able to help them match the look and feel of the other buildings they had on their property. To learn more about this project, you can reference our case study here.
We also worked with The Caribbean Resort and Villas to revitalize the exterior of their property to look and feel more vibrant. During the completion of this project, our team communicated with the staff at the resort to ensure guest safety was a priority and that the building's repainting didn't affect daily operations.

"Our company, homeowners, and guests have been very impressed with the new look of the buildings and we feel the Caribbean Resort will be a strong landmark for Myrtle Beach for years to come. We highly recommend Renovia and will be looking to partner with them in the near future." 

Rich Trisler, CMCA, AMS, PCAM | Director of Purchasing / HOA Director at The Caribbean Resort and Villas
To learn more about our project with The Caribbean Resort and Villas, you can reference our case study here.
Looking Forward
Everyone at Renovia is thrilled to become a permanent facet in the Carolinas and to serve both new and returning customers. Whenever you need us, our teams are always ready to provide our industry insight and expertise. We know the Carolinas are growing and with our Myrtle Beach branch; we hope to be an integral part of that growth and help businesses positively boost their brand image. 
If you have a project you'd like to explore with Renovia, you can contact us to connect with a member of our team here. Otherwise, if you'd like to learn more about us, come celebrate the grand opening of our new office with us at our giving event!
Celebrate and Be A Light at Our Giving Event
Since we were unable to celebrate last year, due to the pandemic, our Renovians in Myrtle Beach are celebrating the grand opening of their new office and have paired with the Salvation Army for a service event to help support their Angel Tree Program. Beginning in 1979, this program focuses on providing toys and essentials to both children and families in need throughout the holiday season.
We are calling upon our Myrtle Beach community to celebrate and be a positive light in the lives of others with us. Whether you've worked with us in the past or are just learning about us, we encourage you to come visit us at our new office on October 13th! 
You can find our new office at:
3135 Fred Nash Blvd. 
Building 7, Unit C
Myrtle Beach, SC 29577
Learn more about our Myrtle Beach branch here.
We will have two events, one in the morning and one in the afternoon, so you can attend one or both! Check out our agenda for each of these celebratory giving events:
11:00 a.m. to 1:30 p.m.
Meet our Renovians, donate to Angel Tree, and eat Chick-fil-A
4:00 p.m. to 6:30 p.m.
Meet our Renovians, donate to Angel Tree, and enjoy light appetizers and drinks
If you're wondering what to bring for Angel Tree donations, here is a list of items you can reference:
Kid's Bikes/trikes/scooters/helmets
Dolls – baby dolls, princess dolls, Barbies
Anything Disney – Princesses, Mickey/Minnie
Art supplies
Paw Patrol
Trucks/race cars/race tracks
Diapers/Wipes
LOL dolls
Legos
Superhero toys
Basketballs/footballs/soccer balls
Children's clothing (all sizes) – shirts, pants, jackets, shoes, socks, underwear, pajamas
Note: If you don't want to make a physical donation, you can also make a financial donation to the Grand Strand and the Pee Dee Angel Tree, on the Salvation Army's website. 
When you arrive, our Myrtle Beach team will greet you and show you where to place your donation. We are so excited to see you all on October 13th to celebrate our new office and be a positive light together in our Myrtle Beach community! 
Related Content
Blog
Renovia Announces New Myrtle Beach Branch Office
Renovia has been serving customers throughout the greater Myrtle Beach area for almost a decade. For the last 8+ years, […]
Read On
Blog
Growing Commercial Painting Company Announces New Baltimore/D.C. Office Location
With explosive growth of 56% YOY, Renovia announces the opening of an office in Baltimore/D.C. to better support growth and operations […]
Read On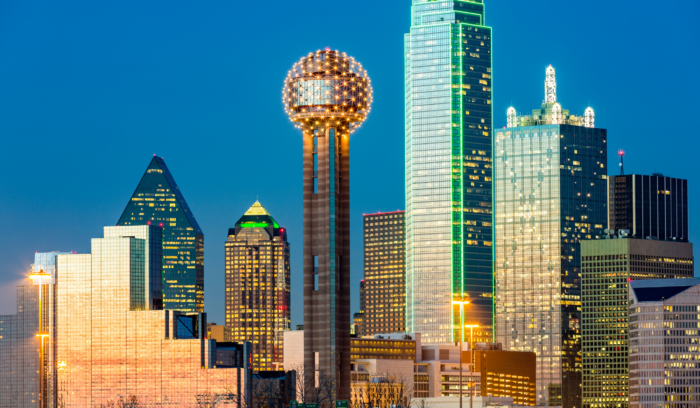 Blog
Growth Infused Commercial Painting Company Accelerates Annual Sales and Announces New Dallas Texas Office Location
With explosive growth of 46% YOY, Renovia announces the opening of an office in Dallas, TX to better support growth […]
Read On